ENVIRONMENTAL INITIATIVES
Unimatec practices eco-friendly policies aimed to sustain the earth
by contributing with unique materials and technologies.
Environmental Principle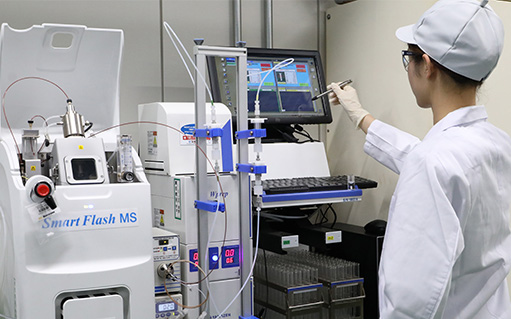 1.Green Slogan
"Eco-Friendly"
2.Basic Policy
(1) To strive for global environmental protection in every aspect of our business operations.
(2) To continuously improve environmental protection and enhancing activities companywide.
(3) To promote growth in harmony with the communities and society we operate in as a good corporate citizen.
3.Action Guidelines
(1) Promote the following environmentally protective activities with thorough recognition of the impact on the environment of our developmental, design, technical and production activities, as well as our products and services

a. Promote energy/resource conservation and 3R (reduce, reuse and recycle) production methods and product designs
b. Reduce environmental risk by reducing environmentally-adverse materials and industrial wastes
c. Prevent pollution by managing, maintaining and improving wastewater.

(2) Understand the impact of our business operations on the environment. Set environmental objectives and goals within technical and financial constraints, and systematically implement and review them in efforts to continuously improve environmental protection activities and prevent pollution.
(3) Adhere to applicable environmental laws and regulations related to the workplace. Adhere to customers' requirements and environmental agreements and pledges within communities.
(4) Provide training for all employees to familiarize them with our environmental policy.
(5) Provide environmental policy and other information at the request of customers and the public.
June 23 2015
UNIMATEC CO.,LTD.
Hiroaki Kikuchi
President